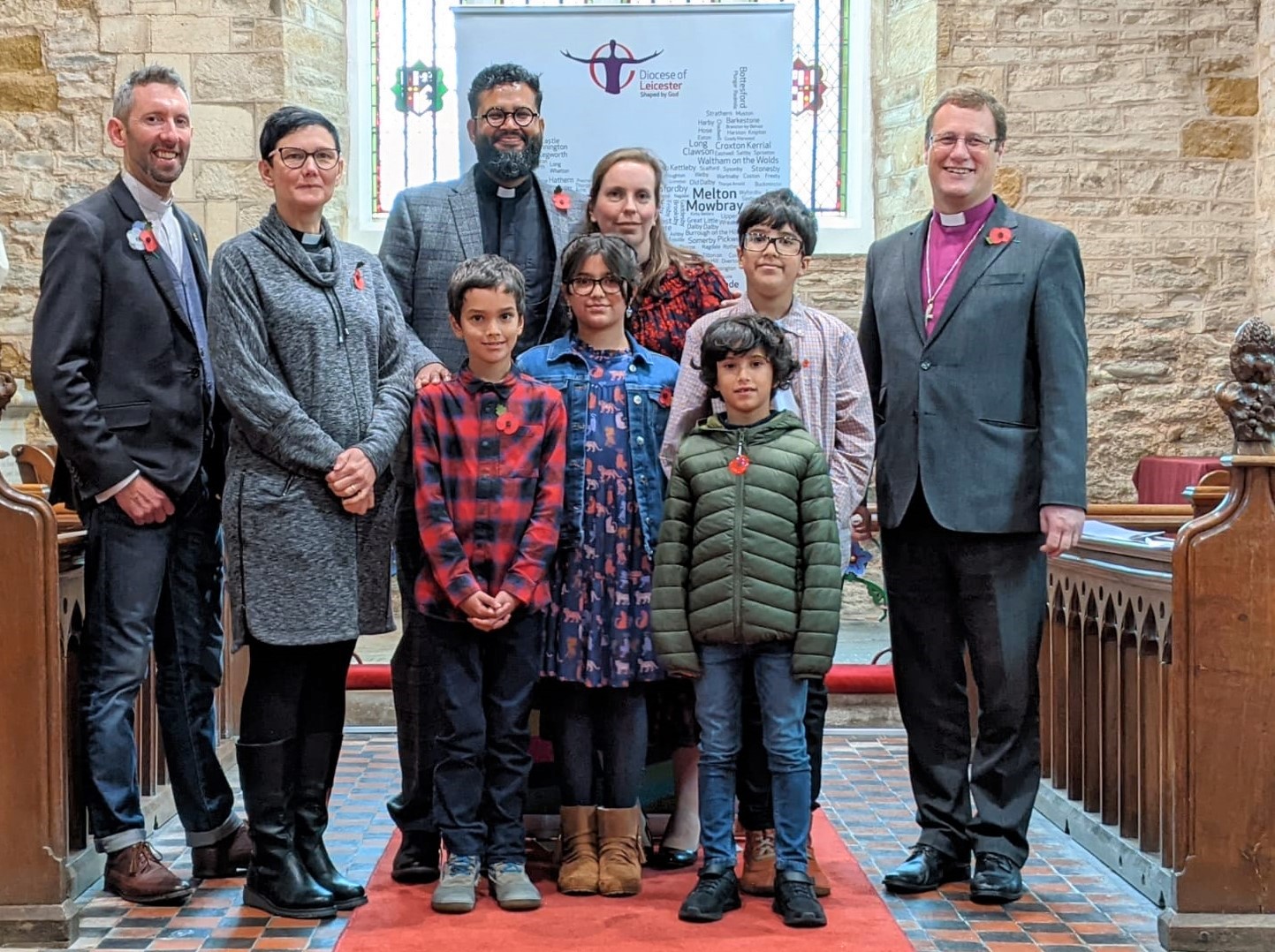 The Queen has approved the nomination of the Reverend Malayil Lukose Varghese Muthalaly (known as Saju), Vicar of St Mark's Gillingham, in the Diocese of Rochester, to the Suffragan See of Loughborough, in the Diocese of Leicester.
He succeeds the first-ever Bishop of Loughborough, the Right Revd Dr Guli Francis-Dehqani who became Bishop of Chelmsford earlier this year.
The announcement naming the next Bishop of Loughborough was made by Downing Street at 10.02am on Friday 12 November 2021. The identity of any Bishop-elect has to be kept a closely guarded secret until Number 10 publishes the news.
The night before, Bishop-elect Saju and his family attended Curve Theatre in Leicester to see The Lion, The Witch and The Wardrobe and were introduced to the diocese at various events in Leicestershire on Friday. You can read more about the events of the day, the gifts the family received and what he and his family as well as some of the people they met had to say by clicking here. A video from the day can be viewed below:
The day began with Bishop Martyn announcing the news in the Old Hall of Brooksby Melton College, where the new Bishop Elect of Loughborough was also presented with a number of gifts each representing an area of diocesan life with which he'll be involved. Saju and his family received gifts representing various elements of the life of the diocese from various people including school children from Church of England schools Thrussington Primary and Rawlins Academy and members of the Bishop's Youth Council. The party then travelled the short distance to the rural parish church of St Michael and All Angels, Brooksby, where prayers were said for him and his family asking for God's blessing on their forthcoming move to the diocese.
Lunch was at Christ The King Church, Beaumont Leys, Leicester, where Saju learned about the church's social action projects, which include a Holiday Hunger scheme, food bank and Cook and Eat Hub.
Later there was an invitation-only service at Leicester Cathedral and informal civic reception before the family returned to Kent.
Saju's consecration service is likely to take place in London in January and an official public welcome service will be held in the diocese in the spring when he and his wife and four children move to the county.
As Suffragan Bishop, Saju will share oversight of the diocese with the Diocesan Bishop, The Rt Revd Martyn Snow, Bishop of Leicester, and will support clergy and lay ministers in every Anglican worshipping community across our city and county.
Alongside the normal duties of a bishop, Saju will have particular oversight responsibilities for:
Our 'Intercultural Worshipping Communities' programme and our Diocesan Racial Equity Strategy
Our development of 'new communities' (church plants and fresh expressions of Church)
Our vocations and training work
Bishop of Leicester, the Rt Revd Martyn Snow said: "We are delighted that Saju is coming to join us in the Diocese of Leicester where we cherish the wide diversity of our worshipping communities and are looking to strengthen parishes and help them do more with their local schools. We look forward to the energy and enthusiasm Saju brings, knowing that he will be a Bishop who is first and foremost a disciple committed to listening and learning as he joins us in our vision of seeking the Kingdom of God."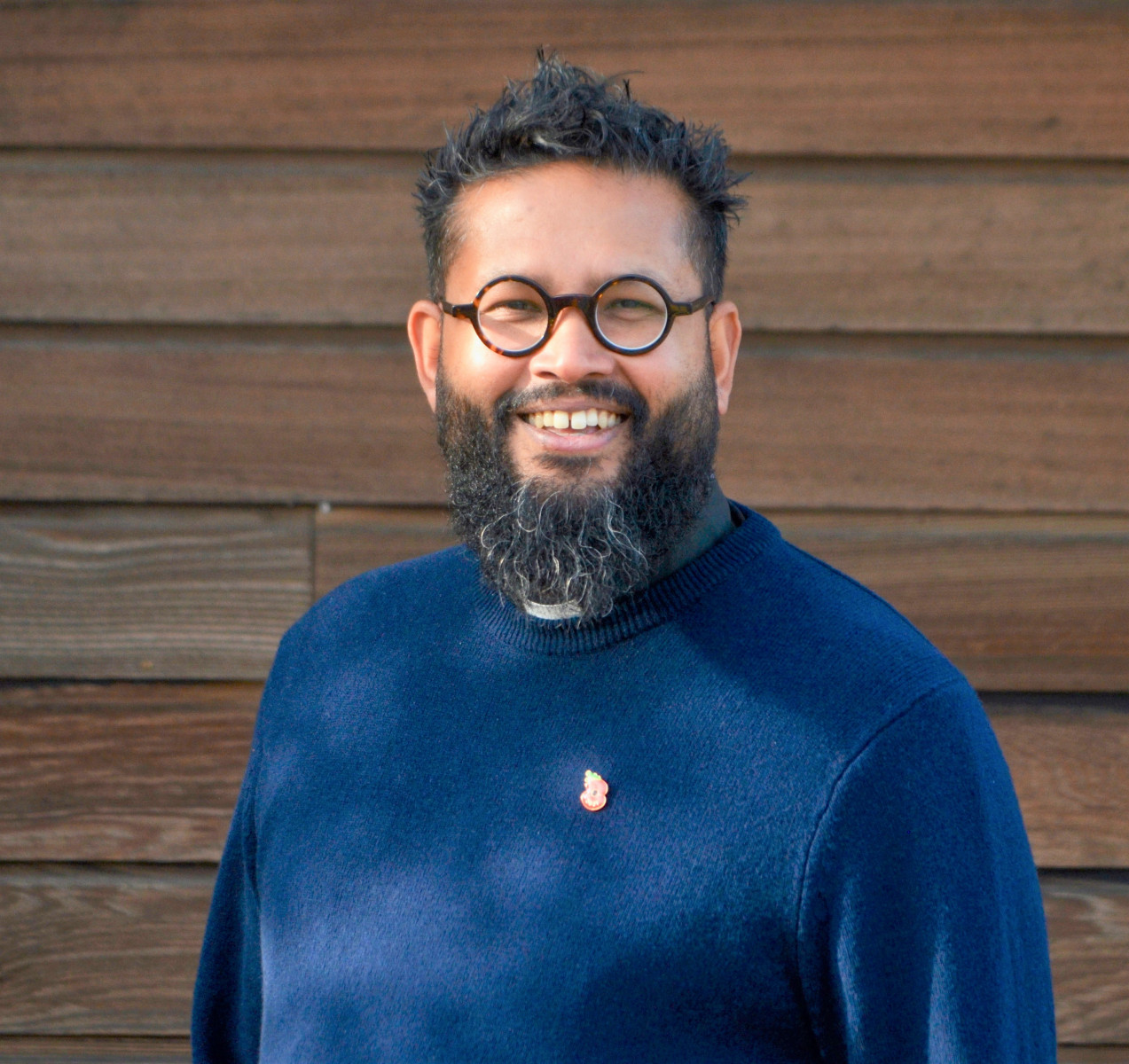 Bishop-elect Saju said: "It is an honour and a joy to be invited to become the next Bishop of Loughborough and I am looking forward to getting to know the people of Leicestershire.
"My priorities in ministry are profoundly relational. If I have felt anointed in anything, it is in forming friendships, gathering God's people, and creating hospitable and loving spaces in which people can grow in faith, hope, justice and love.
"I have a deep desire for the flourishing of all people, particularly the poor, those at the margins of our world."
"I grew up in a leprosy hospital in the city of Bangalore, India, where my mother worked as a nurse. From my earliest memory, my heart has bent towards those who live in poverty. Poor people aren't just poor people; they are mothers, artists, gifted leaders, friends, people who are passionate about the environment. I have always been drawn to enhance the voice of people who have lived experiences of poverty, whether in a parish in the UK, mission visit to the prisons of Eritrea or through the work I do as one of the directors of ATD Fourth World."
(ATD Fourth World is human rights-based anti-poverty organisation, with more than fifty years' experience of tackling inequality and promoting social justice in the UK and 34 countries around the world).
For the last seven years, he has been the vicar of St Mark's and St Mary's Island in the Diocese of Rochester, Kent. Saju has nurtured diversity in the teams he works with in the parish and as a priest works in partnership with men and women from a wide range of backgrounds and ethnicities.
"Hospitality in parish ministry is at the heart of my calling. From the Town Centre Garden Project, Gospel worship congregation, Dementia Café, Foodbank, Messy Church, Peace & Hope (a worshipping community for those with additional needs), it has been a privilege and a blessing to work alongside an amazing team of people who are each leading and discipling by nurturing hospitable places for people to encounter the love of a hospitable God.
"In 2018 we ran an initiative called 'Feed the 5,000' when the church family pledged to have either a meal, afternoon tea, a BBQ, or a cup of tea with a neighbour, flatmate, a refugee, a student or a stranger… especially a stranger! Our aim as a church was to feed 5,000 people, and so that everyone at church invited someone whether it was someone with learning disabilities or from another culture, people of all classes and backgrounds grew to know each other and to learn from one another," said Saju.
"God's extravagant grace in Jesus Christ is a gift available to every person in Leicestershire. Core to my understanding is that God creates room for everyone, has a heart for all nations and his table is a gathering place for all people whether in a tiny rural church or a busy urban one.
"I am looking forward to working alongside Bishop Martyn, learning from him what it means to be a Bishop and prayerfully developing my particular areas of responsibility in the diocese. My immediate priorities are to watch and wait, to listen prayerfully and to practice hospitality."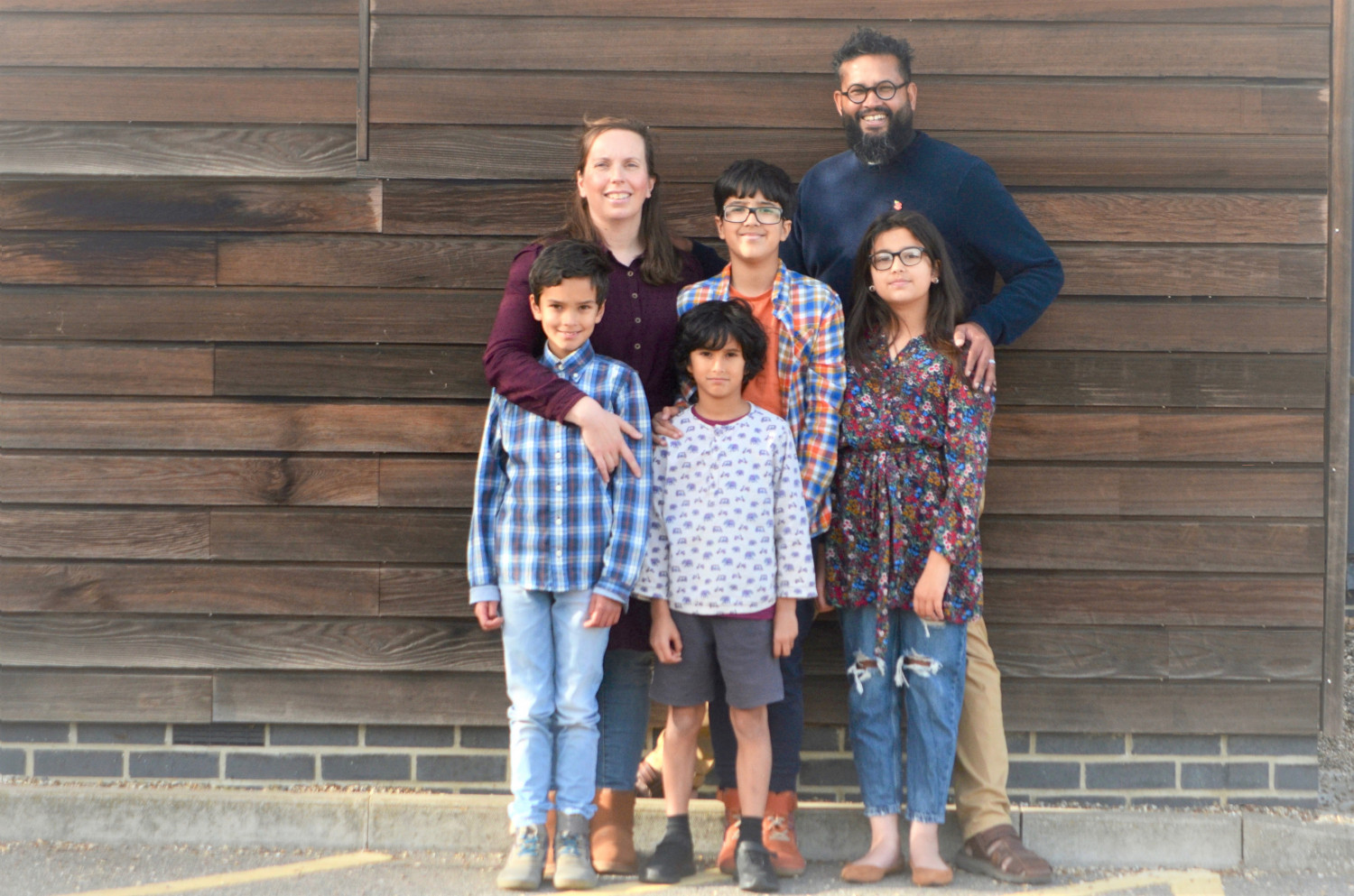 It is understood that Bishop-elect Saju may be the youngest bishop in the Church of England when he begins in the role next year at the age of 42. The current youngest is the Bishop of Horsham Ruth Bushyager (born in 1977), and Bishop of Stockport Sam Corley (born 1976).
He is married to Katy who has a background in Youth & Community Work and has more recently dedicated her time to raising their four children: Jonah (8), Abraham (9), Zipp (10) and Zeph (12).
Background
Saju was brought up in the Syrian Orthodox Church in Kerala India by his family who are Christians who trace their spiritual and cultural lineage back to St Thomas the Apostle who is said to have taken the Good News of Jesus to the region in the first century AD.
Saju committed his life to Christ as a young teenager and studied at the Southern Asia Bible College in Bangalore and trained for ministry at Wycliffe Hall, Oxford. He served his title at St Thomas', Lancaster in the Diocese of Blackburn and was ordained Priest in 2009.
Currently Captain of Rochester and Canterbury Diocesan Cricket Team, Saju also enjoys running (having just completed his third marathon), playing the guitar and cooking.
Saju recently led the Church of England's national online service, which you can watch again here.
A video by Bishop-elect Saju introducing himself to the diocese is available here.