Bishops Youth Council has been meeting in Leicester Diocese for more than 15 years! During that time it has evolved, changing members and focus for changing times. The Youth Council has met with Archbishops, organised events, attended General Synod and visited link dioceses. The one constant has been representing young voices.
---
How do we hear and respond to the voice of children and young people in the Diocese of Leicester?
To find some answers, we are experimenting with a termly, youth-led, listening process.
01 Agenda setting - we ask children and young people to suggest topics to explore. These suggestions give shape to a listening resource, which is created by young people.
02 Listening – we distribute the listening resource to facilitators who run listening groups in school and church contexts. Facilitators record responses and send unfiltered feedback.
03 Sense Making – we ask a group of young people to make-sense of the feedback received from listening groups, identifying key questions to ask our Bishops.
04 Reporting - we create a report of our listening.
05 Responding – we ask our Bishops to respond to key questions via video. The report and response video are sent to our listening groups to share with their school or church and published on the diocesan website.
---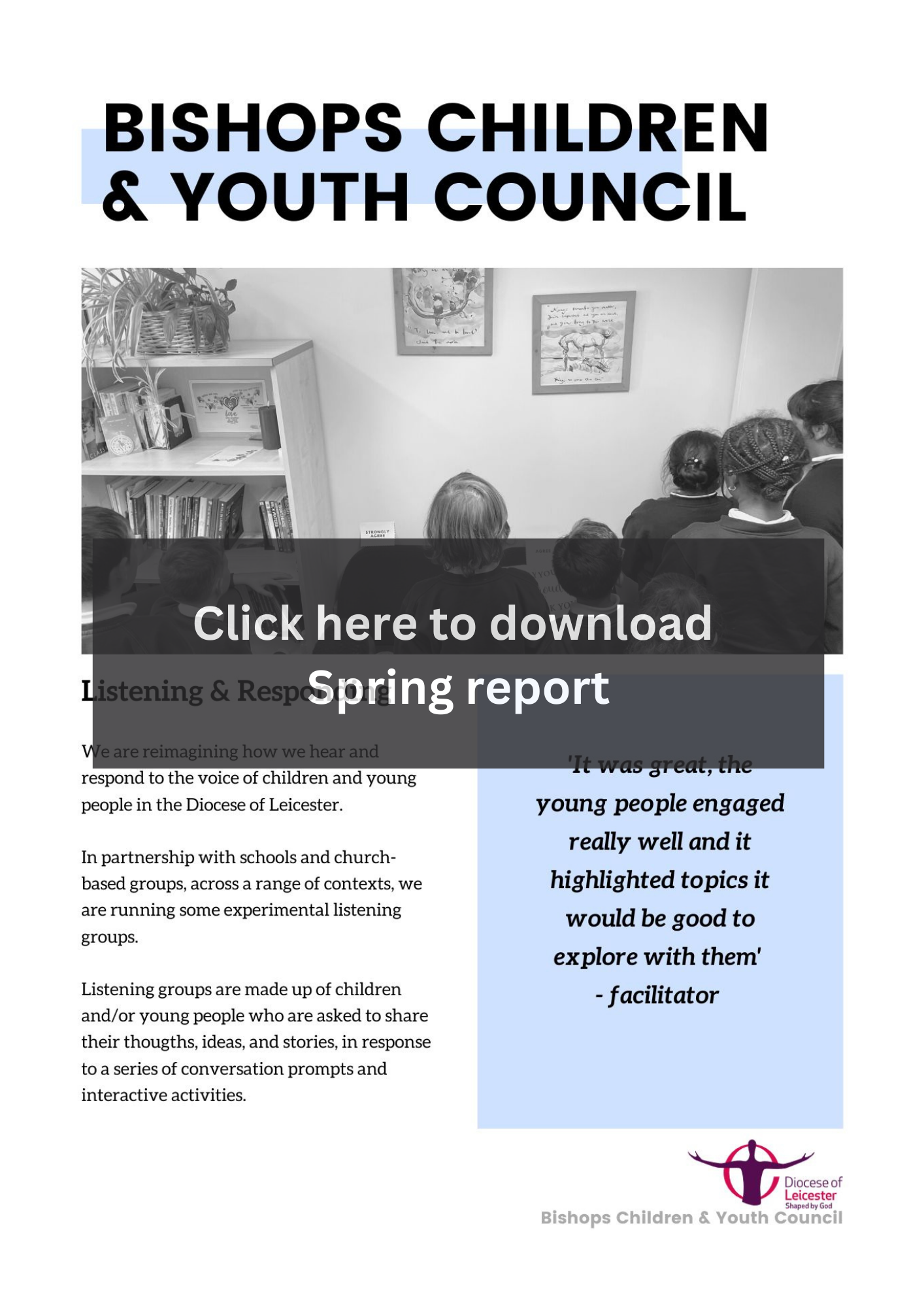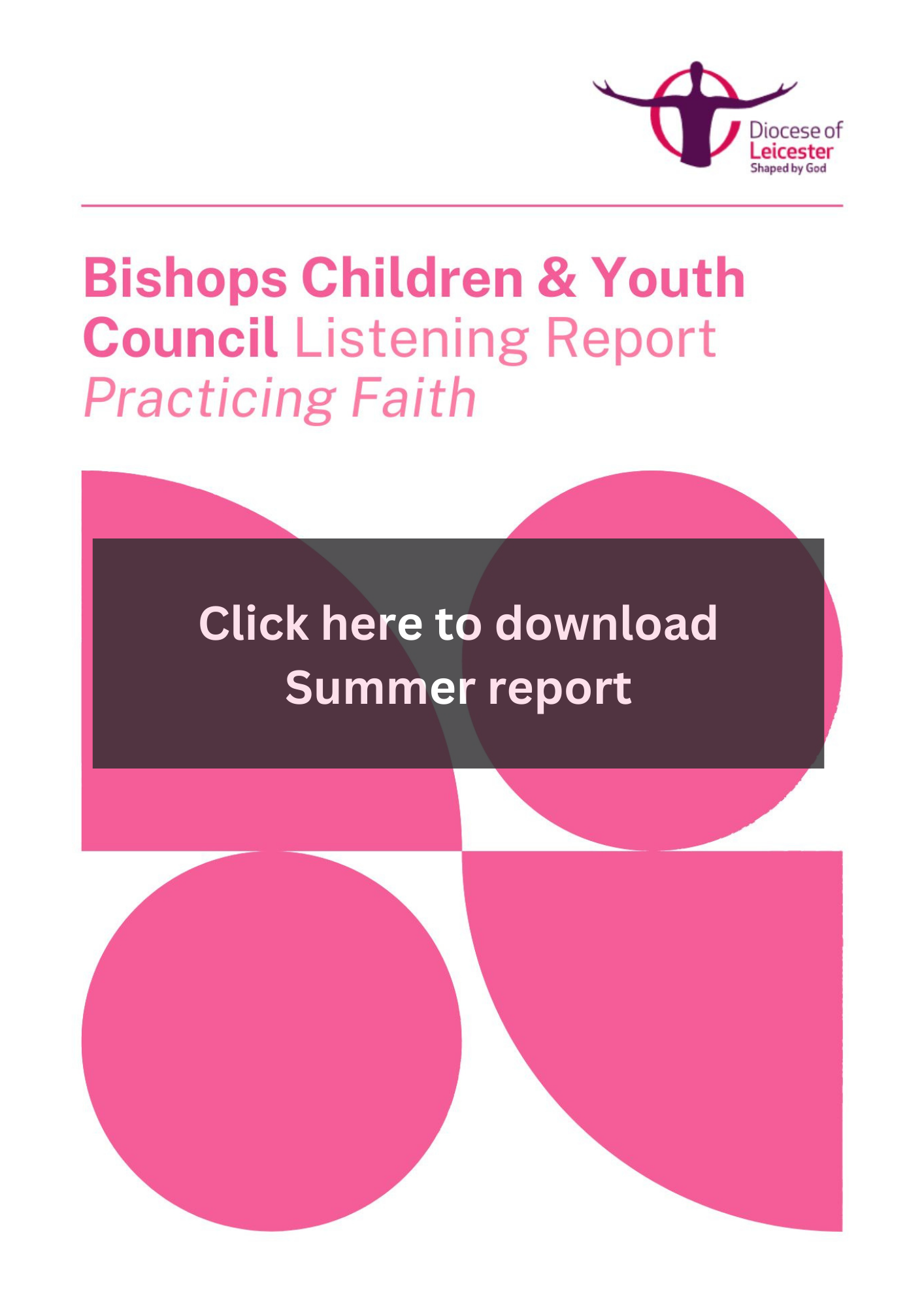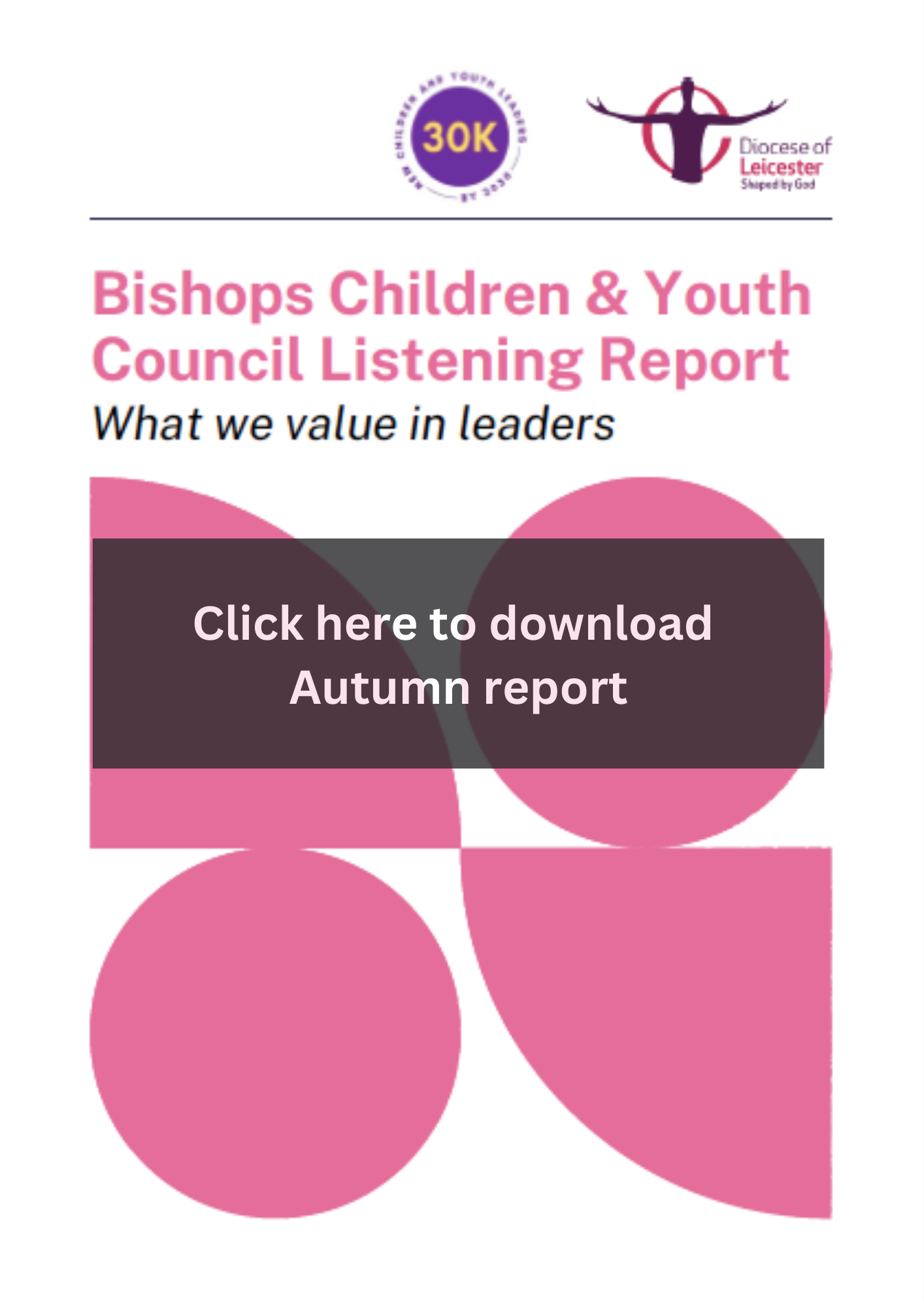 ---
Get involved.
We want to hear more young voices from across the diocese! Could you facilitate a listening group with children or young people in your context?
Contact Matt Long, our Intergenerational Communities Enabler (Matt.Long@leicestercofe.org) to find out more and access facilitators resources.
---
What do listening groups look like?
Listening groups come in all shapes and sizes. We encourage facilitators to integrate listening groups into existing provision, in a way that works best in and for their context. In school, this may be during lunch break, at an after-school club or as part of a school council meeting. In church, this could be part of your Sunday activities, at a mid-week gathering or club.
Listening groups are facilitated spaces, where children and/or young people are asked to share their thoughts and ideas, in response to a series of conversation prompts and interactive activities. Facilitators are asked to download and deliver an 'off-the-shelf' session and, record and share unfiltered feedback.