A joyous, rejuvenating and spirit-filled service celebrating new beginnings and the commitment to shared ministry took place in the East Vale of Belvoir recently (25 June), as Revd Monica Judson was licensed in the role of Growing Faith Minister.
The occasion was held at St Mary's Church in Bottesford and marks a further step in our dedication to 'Growing Faith' as a diocese, with the creation of the new position and priority within the parishes of Bottesford, Muston, Redmile, Barkestone and Plungar.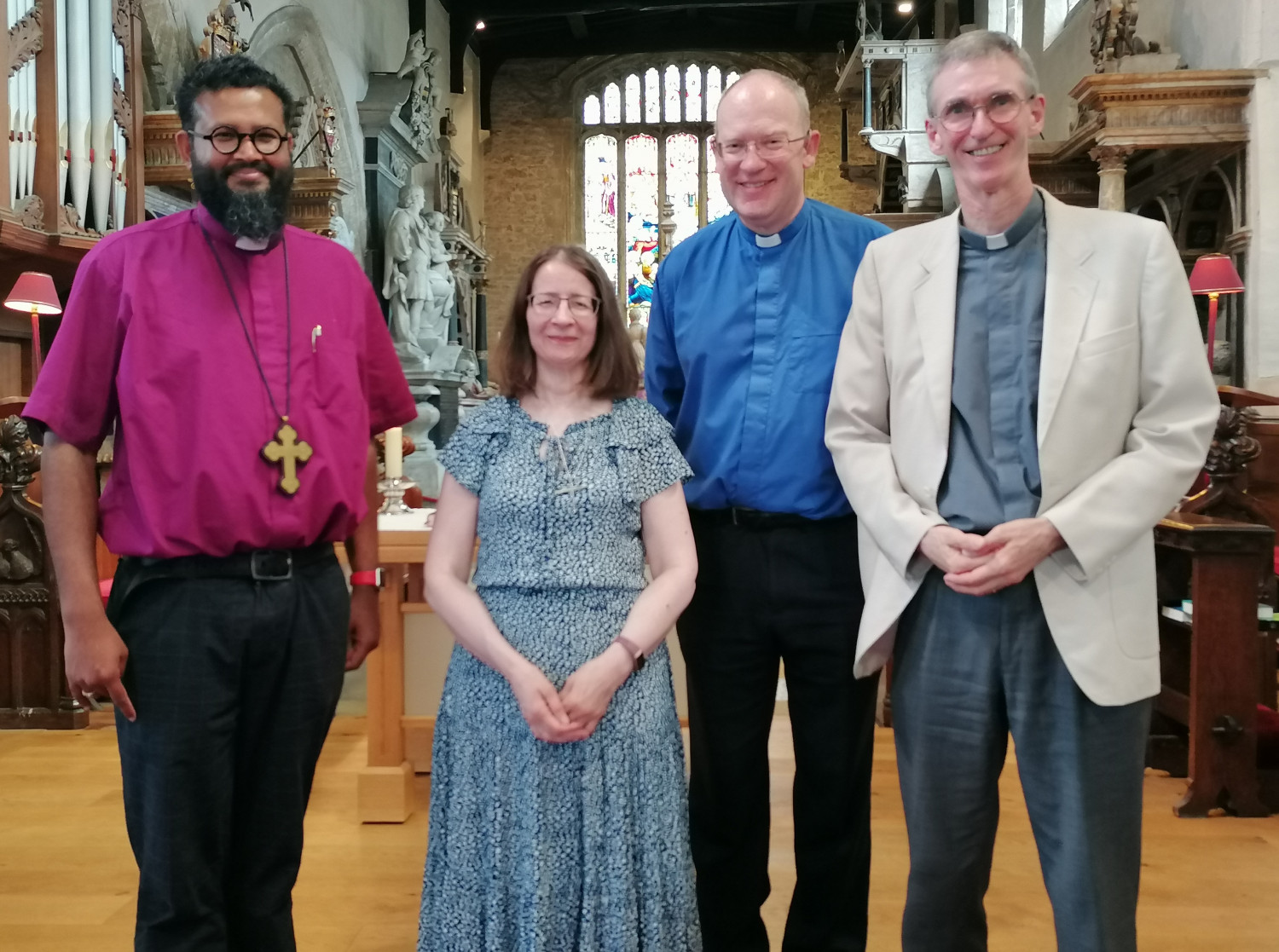 The Growing Faith Adventure is a call for the renewal of hearts and minds so that it becomes second nature to include and value children, young people and households in every aspect of church life for the lifelong formation of faith in the whole of life.
Revd Monica was commissioned by Bishop Saju and joined by the Revd Canon John Barr, Area Dean of Framland in service described as 'joyful' and 'hope-filled'.
The church was full, with people from across the community, its five churches, ecumenical friends, and schools including Bottesford CE Primary School, Redmile CE Primary School and Priory Belvoir Academy. A large number also travelled from Revd Monica's previous churches to support her.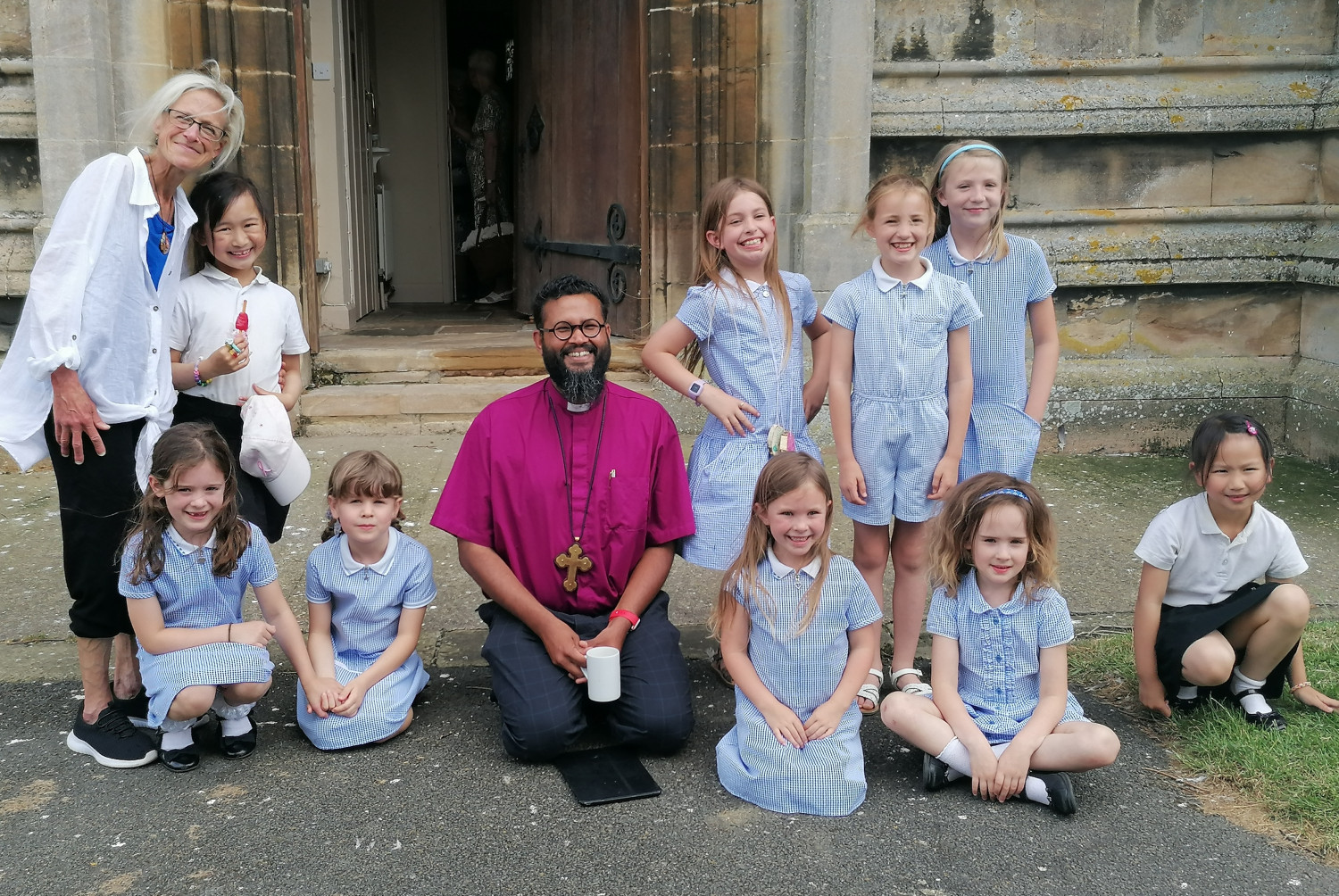 The school choir from Bottesford Primary sang a welcome song, as well as a BSL signed version of the Lord's Prayer, and Bottesford's fresh expression, Windmill Forest Church, ran a Forest Church session in the church grounds for families, making the service as accessible to as many people as possible.
Revd Monica's arrival has long been prayed for among this group of churches. All five PCCs came together in the Spring of 2022 to discuss their vacancy with Archdeacon Richard and reflect upon where God was already at work in the area.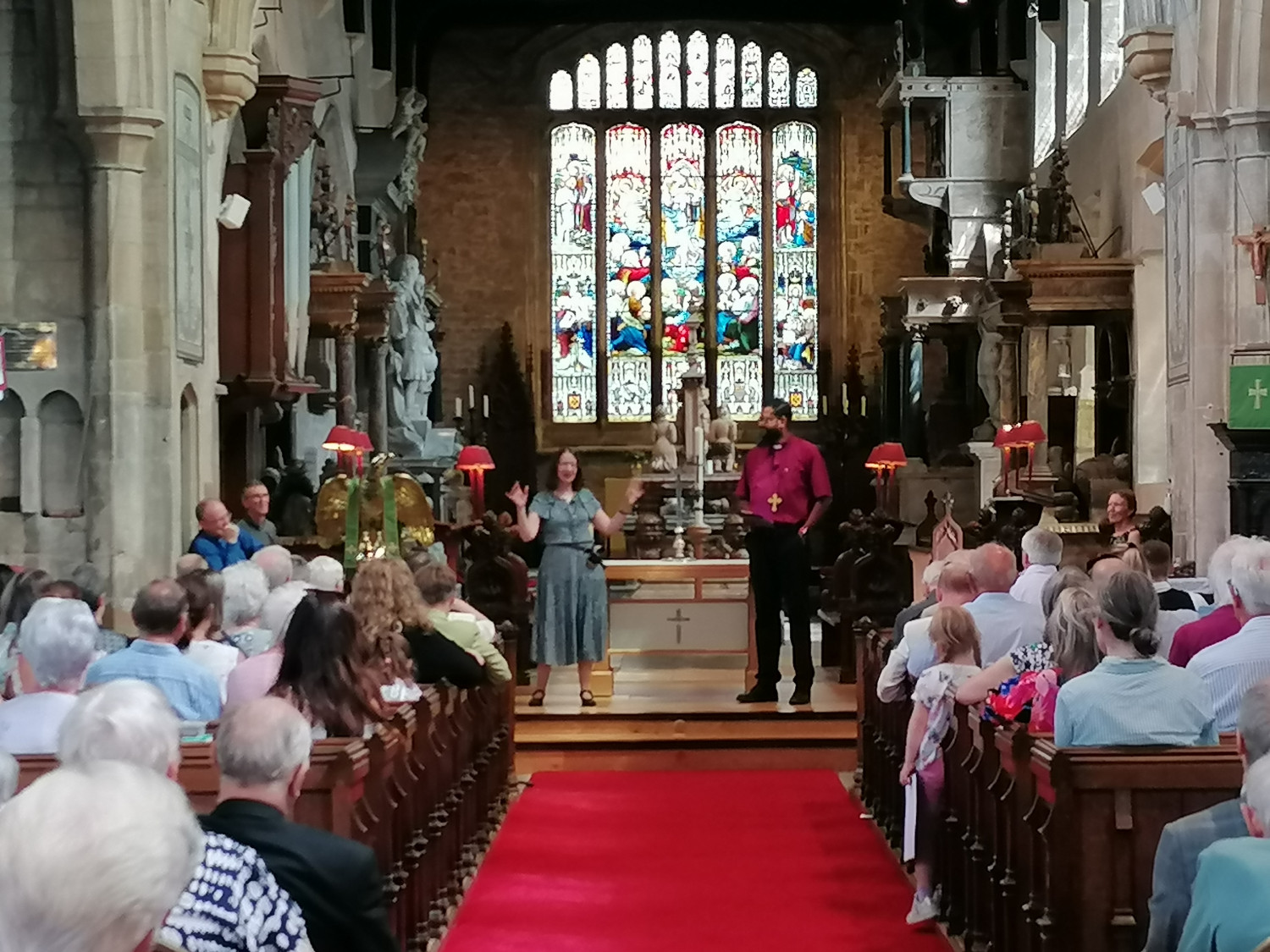 During this time of change, the lay leadership of the churches have felt equipped and enabled to plan and lead their weekly services, and their decisions have been discerned around securing the future of ministry in their parishes and growing relationships, particularly among children and families, so that more people could come to know the love of God.
Reader and member of the PCC, Lisa Smith, explains: "We noticed that we were seeing signs of growth in our relationships with local schools and families, and wanted to resource this area of God's mission in our communities."
With support from Archdeacon Richard Worsfold and Matt Long, diocesan Youth Engagement and Intergenerational Communities Enabler, they developed a benefice profile and job description for a Growing Faith Minister, advertising the part-time role late last year.
As it happened, Revd Monica and her family were already planning to move to Bottesford before the post had been advertised. It seems God was at work here, too.
"I am excited to be joining the parishes around the Vale in encouraging faith within the local communities," says Revd Monica. "Over the next few weeks I hope to visit meeting spaces, to listen to people's stories and life experiences, to visit the local schools and to start to get a feel for the rhythm of faith within our villages.
"We must never forget that God is always with us, and part of my new role is simply opening people's hearts to His presence.
She continues: "The licensing service was a wonderful start to meeting people and sharing in the love of God. The well wishes, prayers and gifts were very much appreciated, and I look forward to being part of this new and exciting adventure."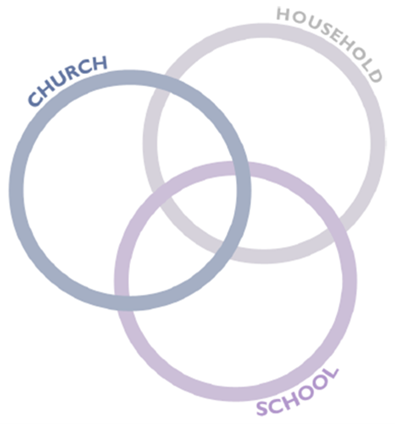 Lisa adds: "Our hopes as a 'greater church family' across our five churches, schools and community are that relationships between churches, schools and households are made and strengthened and that people of all ages experience the love of God and come to know the presence of God in their lives.
"Rev'd Monica is an enabler, with the aim of bringing people together to explore faith and share fellowship in new ways. There are many directions this role could take, and we are excited to see where the Spirit leads us. We invite everyone to pray with us for Revd Monica and the rest of our Ministry Team as we seek to 'join in' with where God is moving in this place."
And Matt Long agrees. He says: "I had the privilege of journeying with the five churches, as they made the courageous and prophetic decision to pray for and prioritise ministry with children and young people.
"I'm so excited to welcome Monica to this role and to see how faith grows in and through schools, churches, and households. Please join me in praying for and cheering them on!"
The retiring collection was donated to the bursary fund of the Ministry Experience Scheme which gives young people the opportunity to explore their calling and learn more about themselves, while gaining experience of Christian ministry and developing leadership skills. Six young people in the Diocese of Leicester will be joining the year-long scheme in September.
After the service, people were invited to join in with Forest Church activities, including nature-based craft and toasting marshmallows over an open fire.