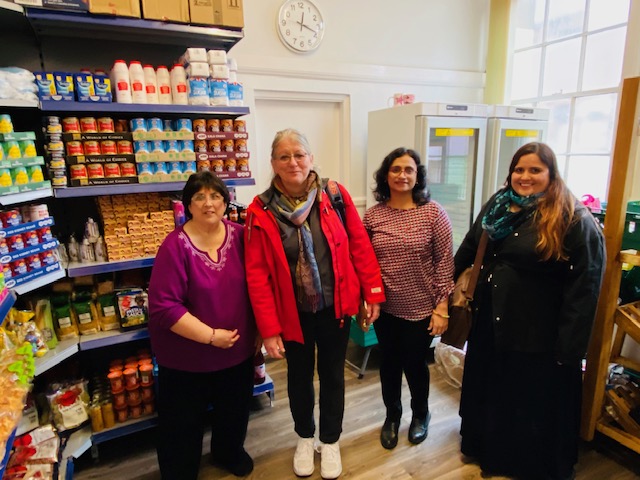 As Together Leicester Development Worker, Elaine Smith has been working ecumenically with parishes in the county to develop innovative and creative ways of addressing food poverty, including community kitchens, lunch clubs, community fridges and cook and eat sessions, alongside the food pantries that have been emerging across the diocese (as pictured here, second from left, at the Wesley Hall Food Pantry launch). Elaine's role has now been extended until January 2023 for her to support similar new initiatives in the City of Leicester. She would welcome contact from any parishes wishing to explore this further, whether that's an initial conversation or a more firmly developed response to a recognized need. Her email is elaine.smith@togetherleicester.org.uk

As part of these developments the following webinar style online event is being offered:
From Foodbanks to Good Food for All: Responding locally to the cost of living crisis: Tuesday 21 June 7.00-8.30pm This event is intended for those interested in hearing more about these emerging local responses to the cost of living crisis and exploring what might work and be sustainable in particular locations. Guest contributors, alongside Elaine, will include Simone Connolly, CEO of Fare Share and Sian Rigby, Food Poverty Officer at Leicestershire County Council. To register for this free event, which is organised by the diocesan social responsibility panel, please email Peter Yates pyates@talktalk.net.