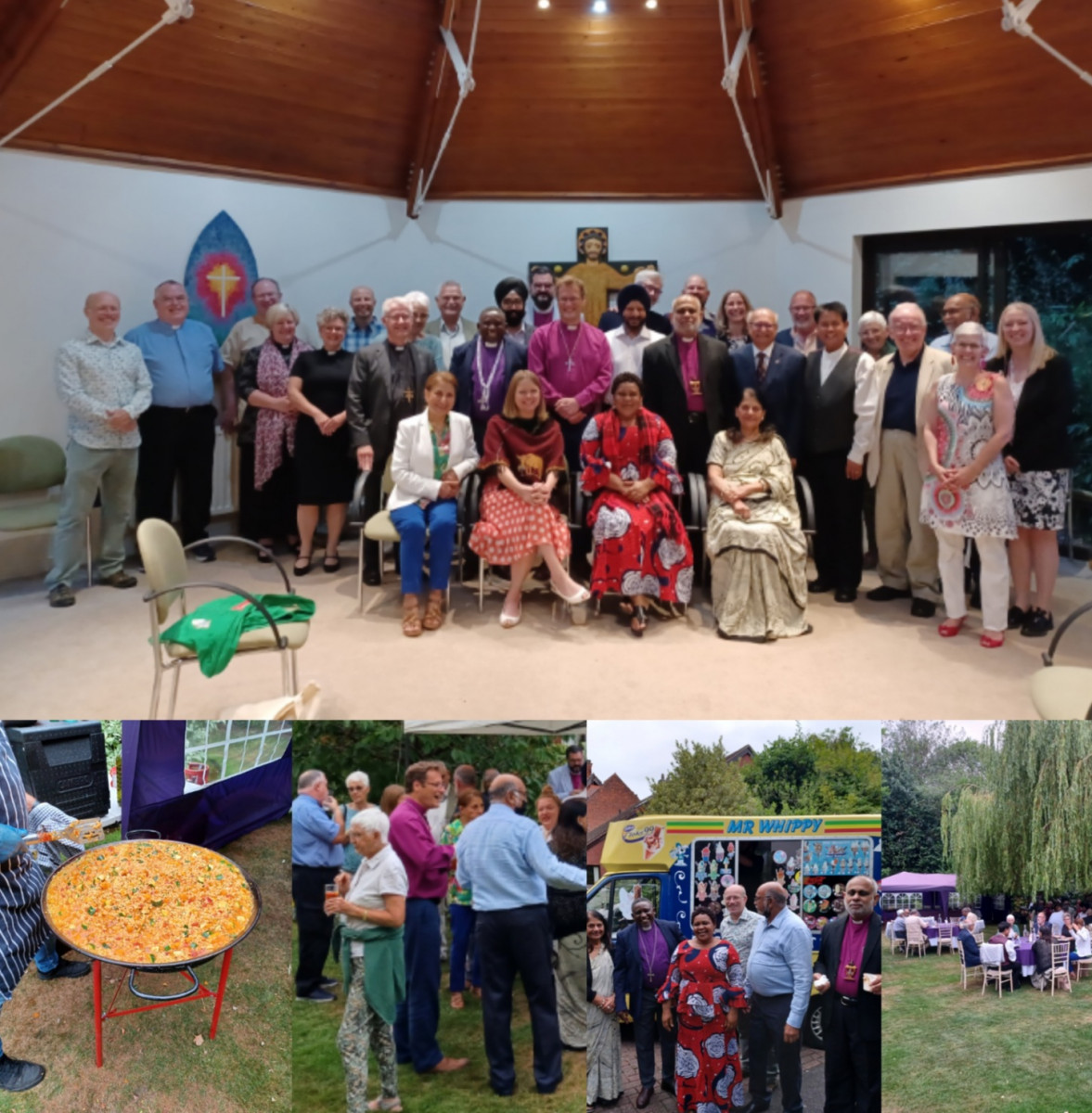 As bishops from around the world have been arriving in the UK for the Lambeth Conference, we in the Diocese of Leicester have been providing a welcome and hospitality for some of the bishops from elsewhere in the Anglican Communion with whom we have particular links.

On Friday evening, Bishop Martyn hosted a gathering which also included civic dignitaries, leaders of other faith groups and members of the diocese who play a part in our relationship with our link dioceses in Tanzania, India and the USA. Among those present were Bishop Isaiah (Kiteto in Tanzania), Bishop Keethi Fernando (Kurunegala in Sri Lanka) and Bishop Bill Cliff from Brandon in Canada. Bishop Isaiah was accompanied by his wife, Ezerada, who is President of the Mother's Union in Kiteto.

These were joined on Sunday by Bishop Paul-Gordon Chandler, Bishop of Wyoming, for a Cathedral service held in the Grand Hall at St Martins House attended by Bishop Saju and at which the Dean of Leicester, David Monteith, presided at the Eucharist and Dr Isabelle Hamley (Secretary for Theology and Theological Advisor to the House of Bishops) preached.
The Lambeth Conference is a once a decade gathering of Bishops from across the Anglican Communion, and this year's conference is the fifteenth such gathering.