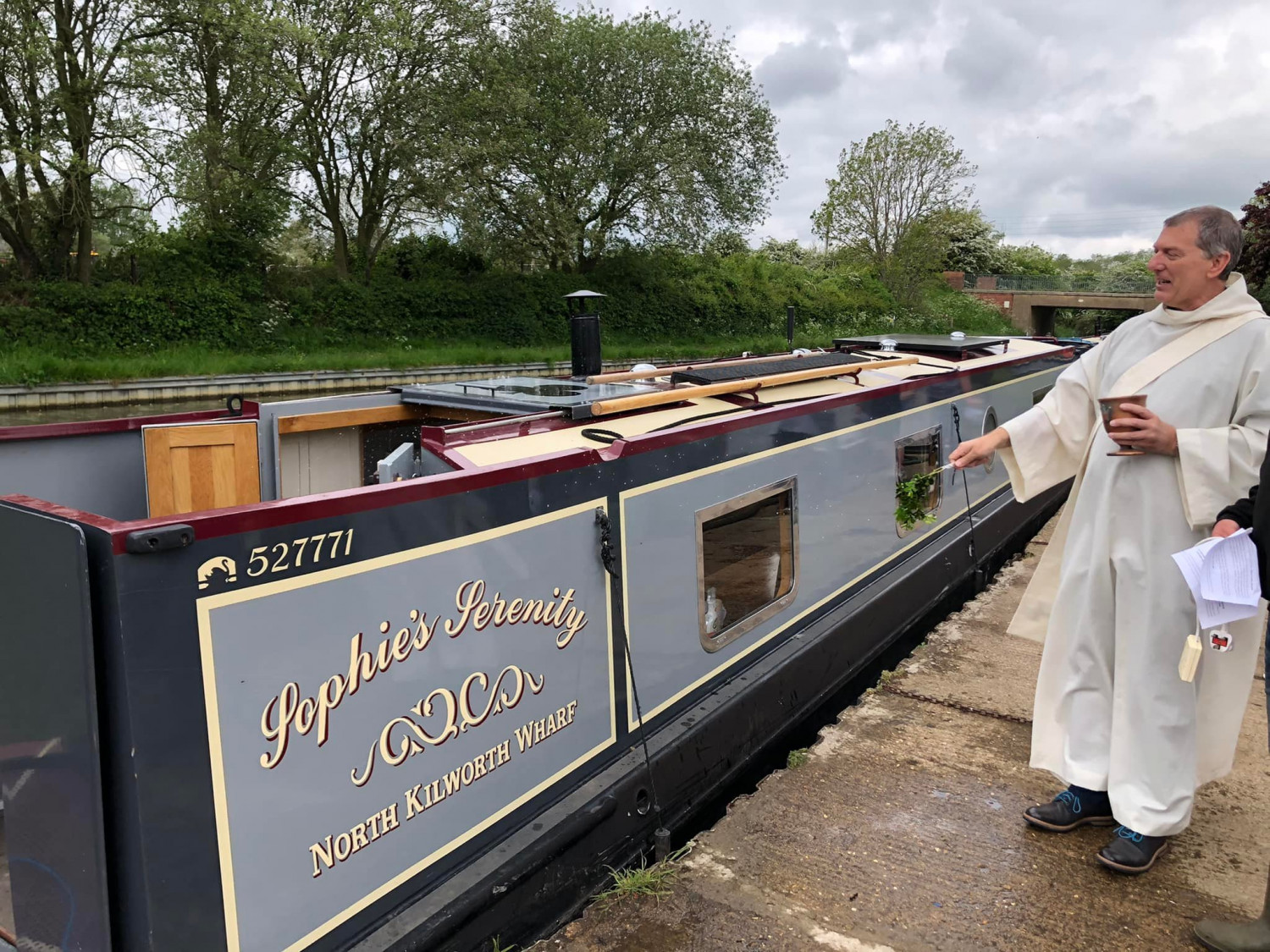 There were blessings in abundance on the waterways of North Kilworth recently in a service to mark St Brendan, the patron saint of sailors and boatmen.
Prayers were offered for the water, the barges and the people who live on them, as the small community came together in the South Leicestershire wharf.
The ceremony was the idea of Pioneer Curate, Revd Stephen March, who has been getting to know the permanent residents of North Kilworth Wharf for a number of years.
Around 15 people nipped down to share in the service. They were also joined by Waterways Chaplains, Paul and Kim, who live on the wharf, making it something of an ecumenical occasion.
Having become particularly friendly with the owners of the boat yard, Stephen was encouraged to spread the Good News and has had a fantastic reaction.
"There's just such great community spirit here, which the owners Jon and Gez have helped create – they have such good hearts and are people of peace," explains Stephen. "I edit the North Kilworth News and it was through dropping off copies that I started to get closer to the residents, and in getting to know Jon we began to talk about faith, which led to doing something for St Brendan's Day last year - and this year they said they'd love for me to do it again."
The short liturgy lasted about 10 minutes, before they moved round the wharf blessing the boats of those who wanted it.
Stephen has been reading Russ Parker's Rediscovering the Ministry of Blessing and says: "One of the easiest things we can do is to bring faith to where people are. Even if they're not sure what they believe, who's going to refuse God's blessing? They'd rather have God blessing them than not.
"I always talk about faith, I've offered to pray for them all, they ask for my blessings and that's where you start - where people are open.
"What I'm looking for now is the sense that this community might want to do something that goes beyond a once-a-year thing," he explains. "They're comfortable with me, we have a relationship there and the hope is for God to create a desire within that for a regular barge church as a fresh expression of church. I'm just waiting and praying into it."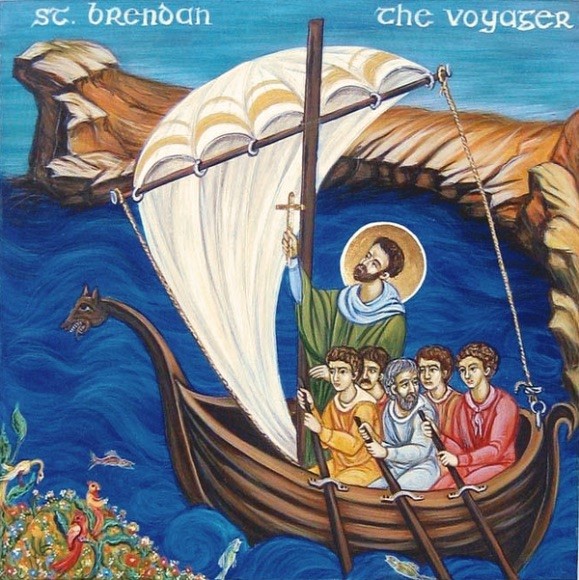 St Brendan
On May 16 we celebrate the feast day of St Brendan the Navigator, patron saint of sailors and boatmen. St. Brendan was born in 481 A.D. and died on May 16 575 A.D, at the age of 94 .
The earliest writing we have about St Brendan dates from the 9th century, and is called 'The Voyage of St Brendan the Abbot' - the story of a 7-year voyage made by St Brendan and some companions in a quest to find the 'Isle of the Blessed'.
So, of what interest is St Brendan to us in the 21st century?
Stephen says: "Like St Brendan, we are all on a journey into the unknown; a journey through life into a future we cannot see. How do we face the unknown with confidence?
"St Brendan teaches us that while we may not know what the future holds, we can know the One who holds the future.
"St Brendan found courage to leap into the unknown because he went into that unknown with Jesus."