Last weekend saw the first Bishop's Big Conversation weekend since 2019. Due to the pandemic planned weekends have been unable to go ahead so it was with a sense of great joy that the postponed weekend at St Christopher's, Saffron Lane was finally able to take place.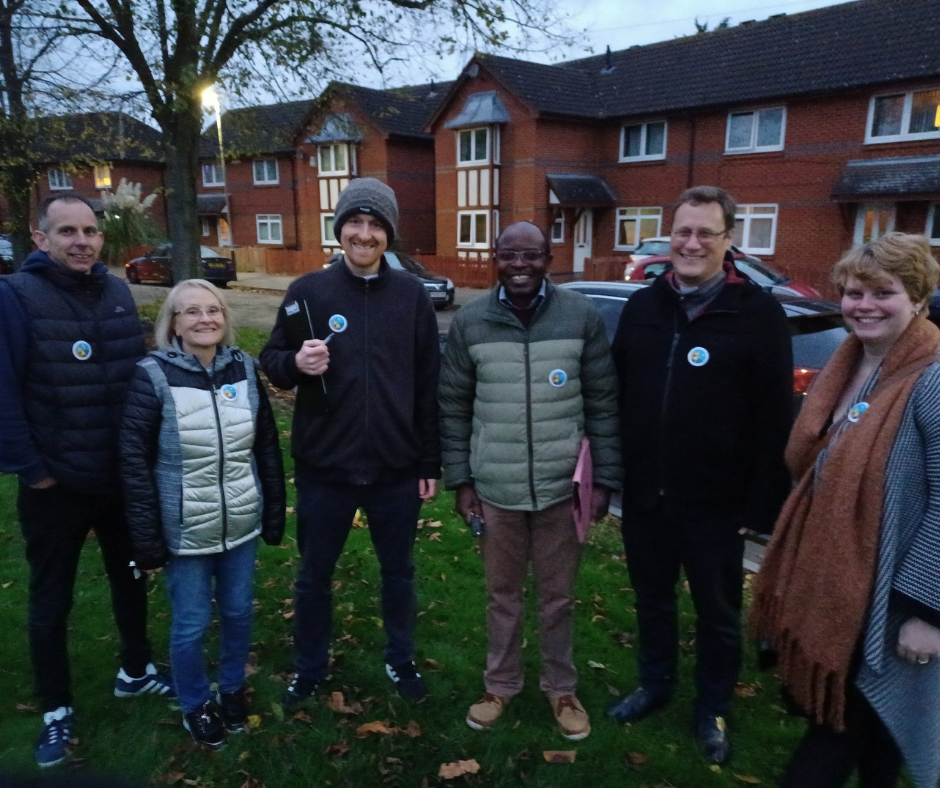 The joint aims of the weekend were to equip the existing congregation of St Christopher's in Everyday Witness, to enable them to think about and gain confidence in sharing their faith.
The weekend kicked off with a training session led by Jon Barrett and Beth Cluer from the Mission and Ministry Team during which the congregation explored why we share our faith, what it is we are sharing, and gaining some tips and tools for how to do so.
In the afternoon on Saturday members of the church went out with Bishop Martyn and his team onto the streets of the estate and knocked on doors to chat with local people. The church team offered greetings from the church and asked for prayer requests. That evening church members gathered again at the church, this bringing along their friends, for a quiz which was topped off by a short talk from Bishop Martyn.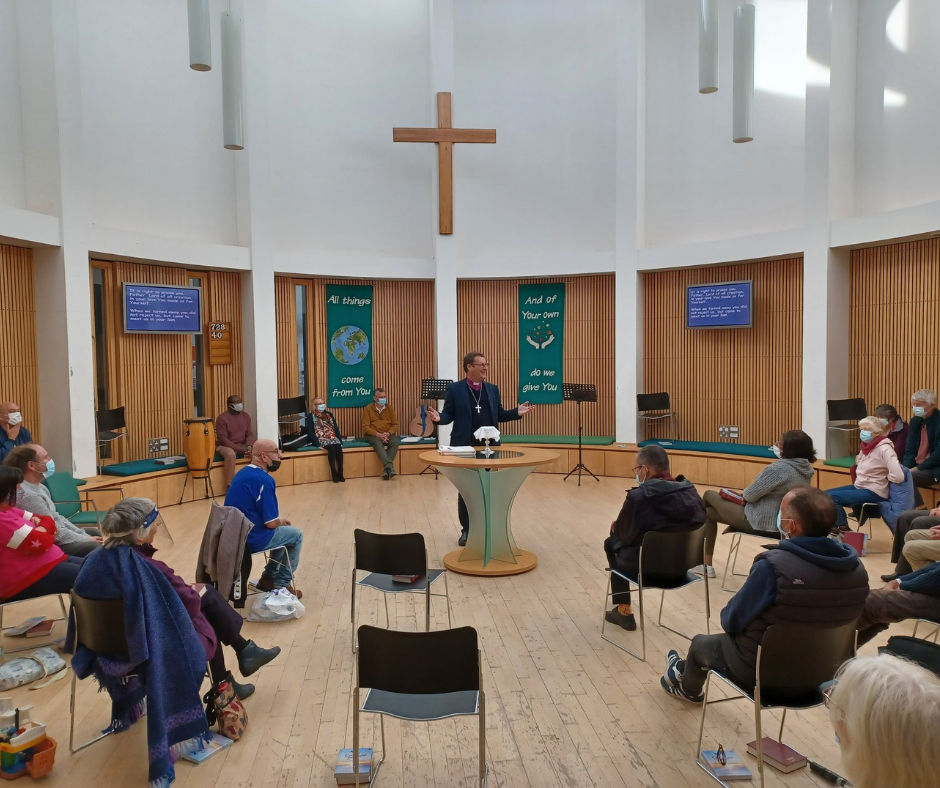 On Sunday morning the congregation joined together in a communion service during which Bishop Martyn preached about Jesus' call to every Christian to "make disciples of all people" (Matt 28) . Sunday afternoon saw more door to door conversations and meeting with local people on the streets, talking about life and faith and praying together.
Sunday evening played host to an evening focusing on some of the big questions, particularly around suffering during which Bev, a member of the congregation, shared her story of meeting with God through difficult times and Bishop Martyn also shared some of his journey of faith.
The weekend was a great time of encouragement for both the team who came with Bishop Martyn and the St Christopher's church family and a welcome return for our Bishop's Big Conversation weekends.