Associate Ministers are those who lead particular areas of mission and ministry usually focussed in the following areas:
growing disciples
deepening discipleship
loving service to the world
Associate Ministers work collaboratively with an incumbent and other ministers and will look to develop and equip teams of people to deliver ministry.
What is the process for becoming an Associate Minister?
A Vocations Advisor will work with you to help you discern the ministry God is calling you to and guide you through the process that is shown in the following flowchat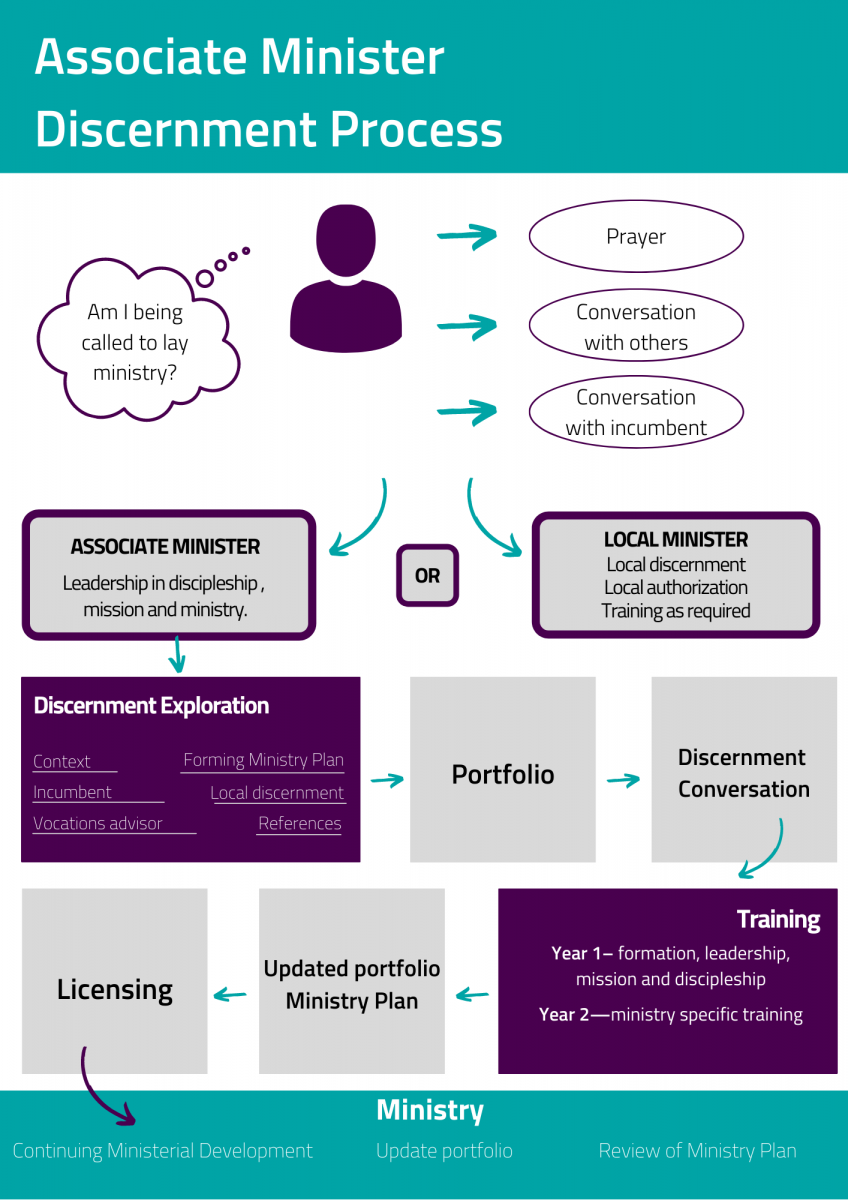 How are Associate Ministers trained?
The training for Associate Minister takes 2 years. The first year offers foundation modules shown below.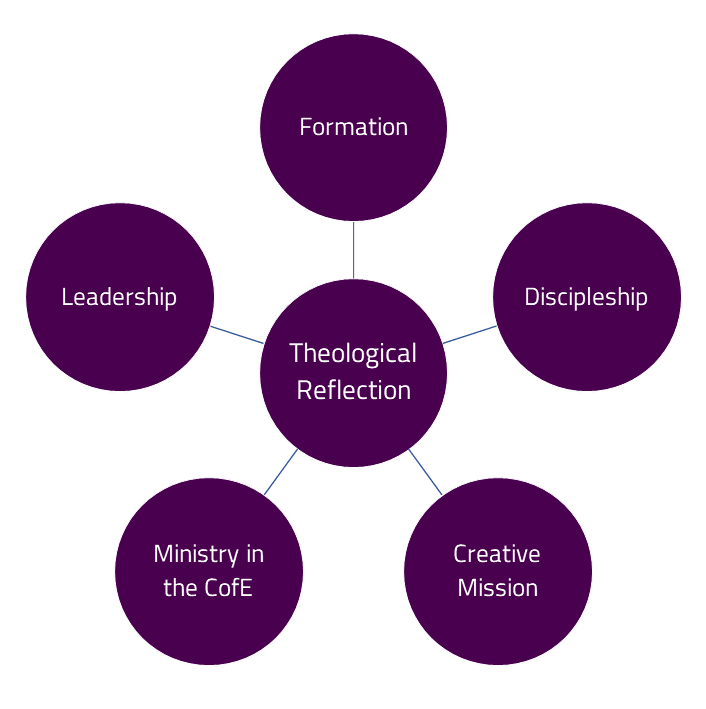 In year 2 students can select specific training to provide them with the skills and experience they needs for their particular ministry.