Welcome to the clergy partners page! Where you can connect with other clergy partners through events or individually.
Being a clergy partner puts us in a unique position in ministry which brings its good bits and not so good bits. The spouses events and gatherings aim to give us all a space to be ourselves where others understand. (It is not training to be the perfect vicar's wife or husband!)
You may be at a stage where you want this or at a stage where you can't think of anything worse than getting together with a bunch of other clergy partners. Whatever your needs this page is here for you!
As a group we aim to be:
Safe
Spiritually Refreshing
Inclusive. Valuing.
Fun.
Staying in touch
Informal and informing
Low demand - Once a year as a diocese wide group
Encouraging prayerfulness in small groups for each other.
Learning from each other
Sharing diversity
---
Upcoming event
Partners' evening for fellowship and Complin for all those partners in the general vicinity of Houghton on the Hill at the house of Jo Ransleys on 11 November, 7pm or around the Market Bosworth area at The house of Sue Poskitt 15 November 7.30pm.
Don't worry if you've never been to anything before, you are more than welcome. It's a good chance to meet a few folk.
For more details contact Ellie in bishops office - ellie.cox@leicestercofe.org
---
We have a WhatsApp group you can join. If you are new to the diocese you should have received a letter from us so we can add your details to our group with your permission. If you've not had that or for other information please contact Ellie by emailing ellie.cox@leicestercofe.org.
---
Helpful links:
To contact us please email ellie.cox@leicestercofe.org
---
Our latest quiet retreat day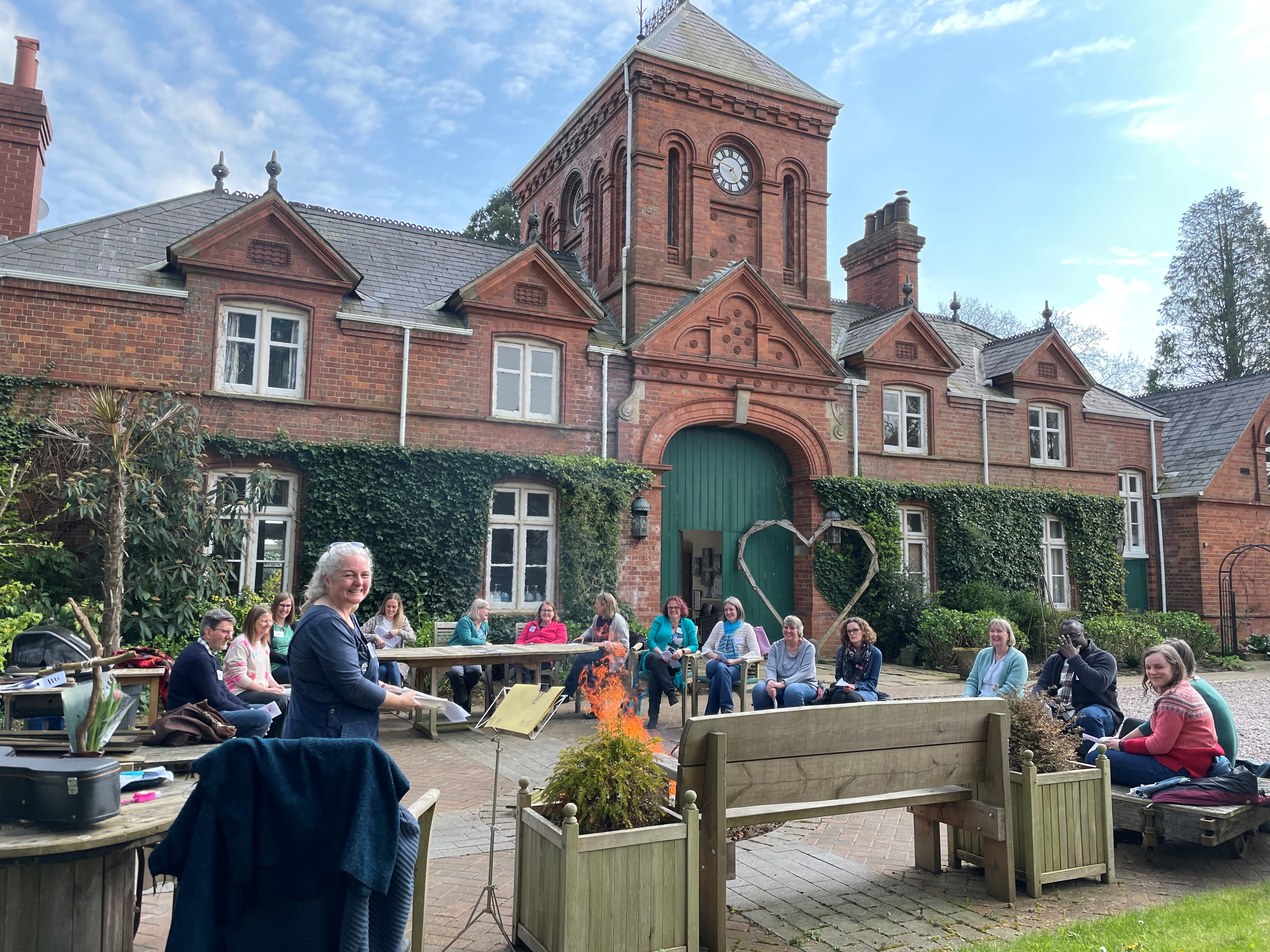 Faith, fellowship, and a warming fire were at the heart of a recent quiet retreat day for clergy partners in the Diocese of Leicester.
The day of rest and rejuvenation was organised by Jenny Worsfold and Lynn Snow and was held at The Stable House in North Kilworth.
Well appreciated by those clergy partners that attended, the gathering was led by Emma Crick de Boom and looked at habits of Reconciliation, with time for cake, barista coffee, walks, communion round the fire and 'fabulous fellowship'.