Two members of Leicestershire churches were nominated by Bishop Martyn to be recipients of King Charles III's first distribution of Maundy Money as King.
Anthony Wessel, from Desford, and Hilary Painter, a Reader in the Gaulby Group, were among the crowd of 74 men and 74 women (signifying the monarch's age) at York Minster who received the specially minted coins.
"Maundy Thurs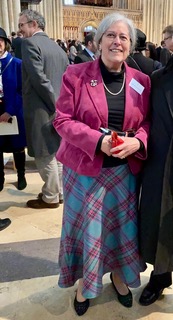 day was an extraordinary day, a mixture of pomp, ceremony and simplicity," said Hilary, who had been put forward in recognition of her 'considerable pastoral ministry over many years which has had a lasting and positive impact on many people', particularly during the Covid-19 lockdowns.
"I was in a state of disbelief until the King was close and the opening strains of Zadok the Priest burst out; things like this do not happen to me! The whole service was a humbling and spiritual occasion which will be forever engraved on my memory," she added.
Anthony was overwhelmed by the moving nature of the service: "As he came up to us, I put out my hands to receive the Maundy silver coins, that were in two little red and white purses. The King came right up close to me, gave me the purses, then cradled my hands in his, saying 'thank you for all you've done'. It was a most emotional and memorable occasion."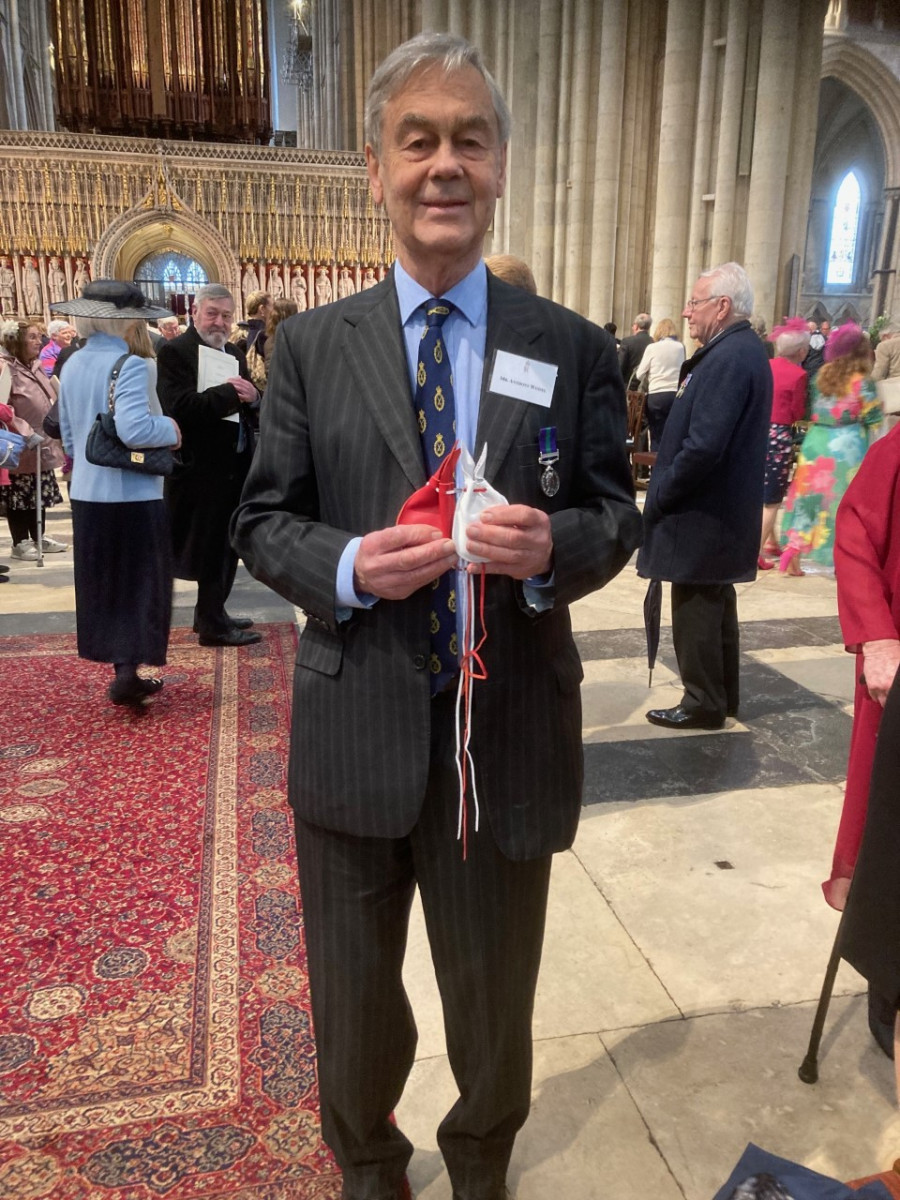 Anthony was nominated to receive the Maundy Money to mark his retirement from 20-plus years' service as the Bishop's Officer for Retired Clergy and Widowed Families of Clergy. He has had a long and varied career, including serving as High Sheriff of Leicestershire, Master of the Worshipful Company of Framework Knitters and Chair of CRUSE Bereavement Care. But he describes having most enjoyed his role as the Bishop's Officer for Retired Clergy, which involved offering pastoral, emotional, spiritual and, through grants from the Harley Trust, financial support for hundreds of retired clergy and widows in the county.
The Royal Maundy service draws inspiration from the story of Jesus washing His disciples' feet with the monarch distributing symbolic alms in two small leather purses. The first English monarch to be recorded as distributing alms at a Maundy service was King John, but the service in its current form was revived in 1932 and continued faithfully by Queen Elizabeth II.
The Revd Tony Leighton, Master of Wyggestons and Associate Priest in the Benefice of Holy Apostles is taking over from Anthony Wessel as Bishop's Officer for Retired Clergy and Widowed Families of Clergy, having been licensed by Bishop Martyn on 25 April.