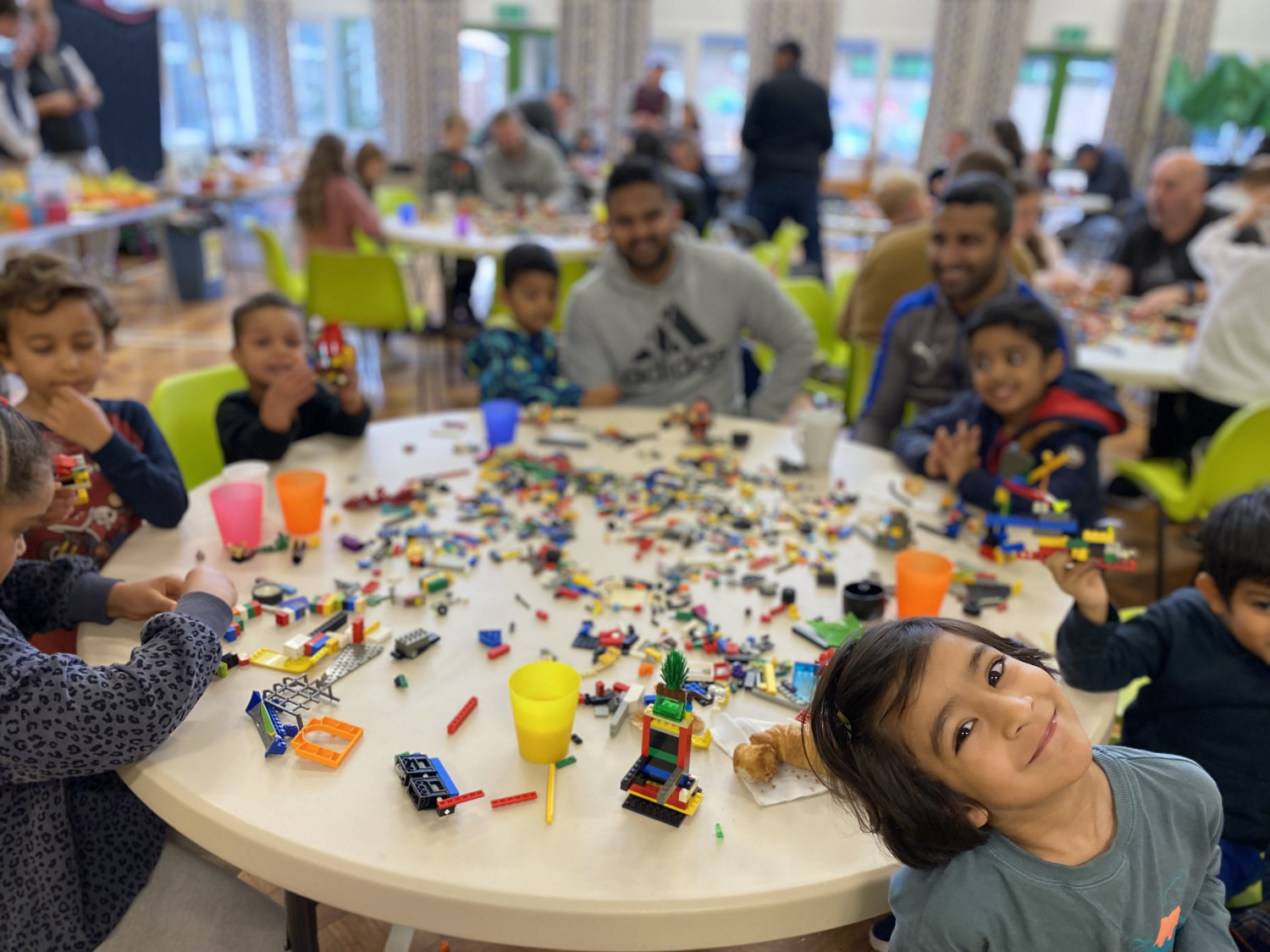 A new Diocese of Leicester church planted in Thurmaston less than six months ago is growing in fellowship and faith, as it seeks to encounter Jesus, engage with families, connect with other cultures, and build community in the area.
Living Hope Church, which meets at Church Hill Junior School to the east of the town, was planted out of the Cornerstone Team of churches (Houghton, Thurnby and Stoughton) in September 2022.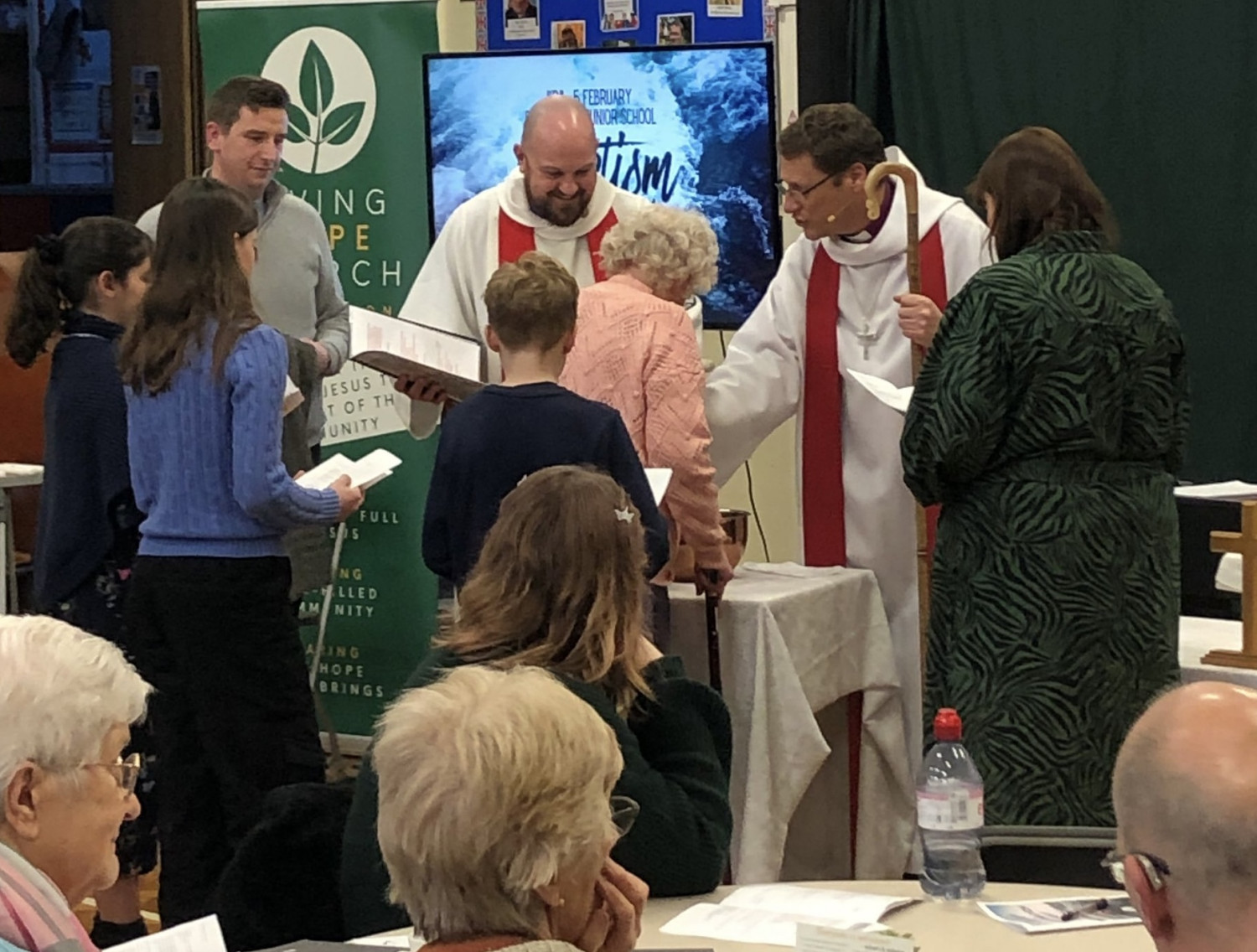 Epitomising its name, and in just a short space of time, Living Hope has witnessed bustling breakfast gatherings, the flourishing of a school partnership, and nurtured newcomers to baptism and confirmation.
Church planting curate, Revd Steve Sweet, leads the team and coordinates the various events and services in this new worshipping community. Steve and his wife Sarah, along with their new-born baby Levi, live in Thurmaston and are both passionate about getting to know the community.
"With opportunity and need in mind, Thurmaston was, and is, ripe for a church plant," explains Steve: "It has a population of 13,000 people and only one church of any denomination."
Steve and Sarah spent their first year getting to know the area, developing a vision, and gathering a planting team from the Cornerstone Team, to discern what it would look like to be a church plant in another parish – which is not always straightforward.
"In a time of global uncertainty and a cost-of-living crisis, there was a collective sense of what the area needed – what we all need – and that is hope," says Steve. "It was a shared sense of something new happening, a new home and new growth, and of a seed being planted. We saw 'living hope' growing out of where that seed landed, with a splash of green colour – a vision that steers us back to the new life that comes with hope in Jesus and the scripture words of I Peter 1: 3-4 that in his resurrection there's hope for now and the future."
With that in mind, Living Hope has three main aims as a new worshipping community: to engage with the next generation, create community through hospitality, and to connect with other cultures in this multi-cultural area.
Sarah has a missional background, and a heart for connecting with people from overseas, so Leicester was a big draw, quite literally having the world on the doorstep and somewhere to do that work, in Thurmaston.
"Whilst it can be a struggle to reach the next generation, young people and young families, meeting at a school has meant being able to tap into already established community links, and I've been going along to St Michael's Church toddler group every Wednesday in the hope that these connections will come to fruition at events and on Sundays," says Steve.
Living Hope works alongside the parish church, St Michael and All Angel's, which continues to faithfully serve the community with Sunday services, weekly coffee mornings and the toddler group, as well as 'Messy' school holiday activities and special events.
"One of our biggest encouragements is how receptive and supportive the school has been," he continues. "Most weeks, I'll run a lunchtime craft group for the kids, and more recently I've joined the board of governors, so we're very much allowing the relationships to develop organically. It's a partnership in that we're all looking to serve the community."
The school also allows them to store things, which helps with a church having to set up and take down every week.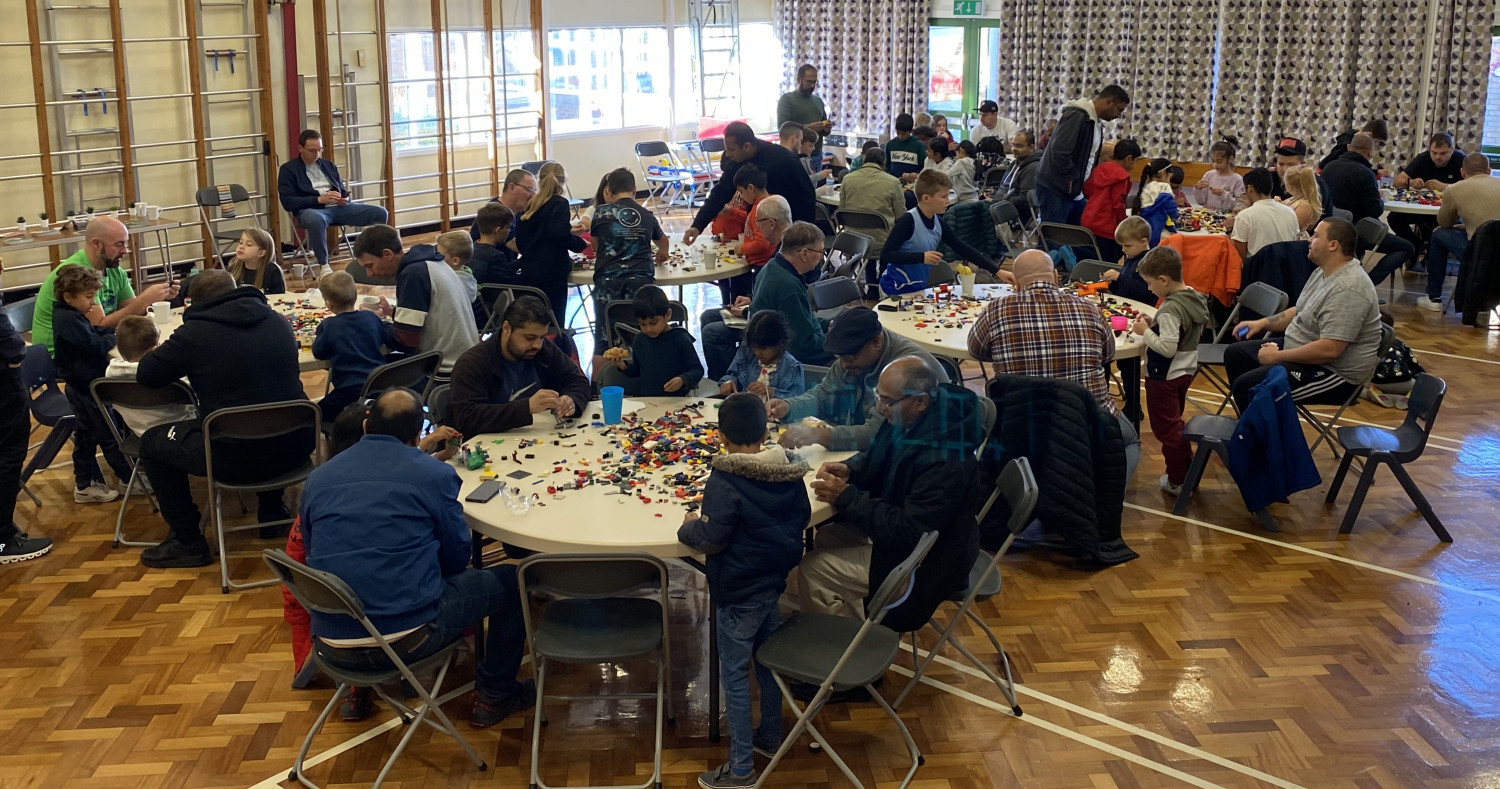 One of the church's regular and rather well received gatherings is Build and Breakfast, a monthly Saturday morning sausage buttie and Lego building group for dads and their children.
"As a church serving people, we wanted to offer as many meals as we could alongside our ministry," explains Steve. "We had the vision from the outset, it's an easy ministry to tap into, and people love it so much."
And he's not wrong. Their first session, not sure what to expect, they opened the doors at 8.45am and 72 people came through them.
"We had just about enough sausage cobs to go round, but nowhere near enough Lego!" recalls Steve. "A man with a couple of children could see we'd dished the bricks out quite thinly, and said, 'we've got boxes at home that we don't really use now, would you like them?'
"That donation means we have more than enough now. Seeing God's provision and goodness was a great way to start that ministry."
Alongside the food and brick building, Steve offers a five-minute focused reflection on Jesus, while allowing space for building relationships and inviting people to Sunday worship and other events throughout the year.
"As a ministry it's capturing much of what we're trying to achieve, more generally in our connection with young families from the area, looking to be multicultural in our outreach, and serving the community practically," says Steve. "Dads are often on the margins of church and community life, and this offers them a place to connect with other dads and spend quality time with their children."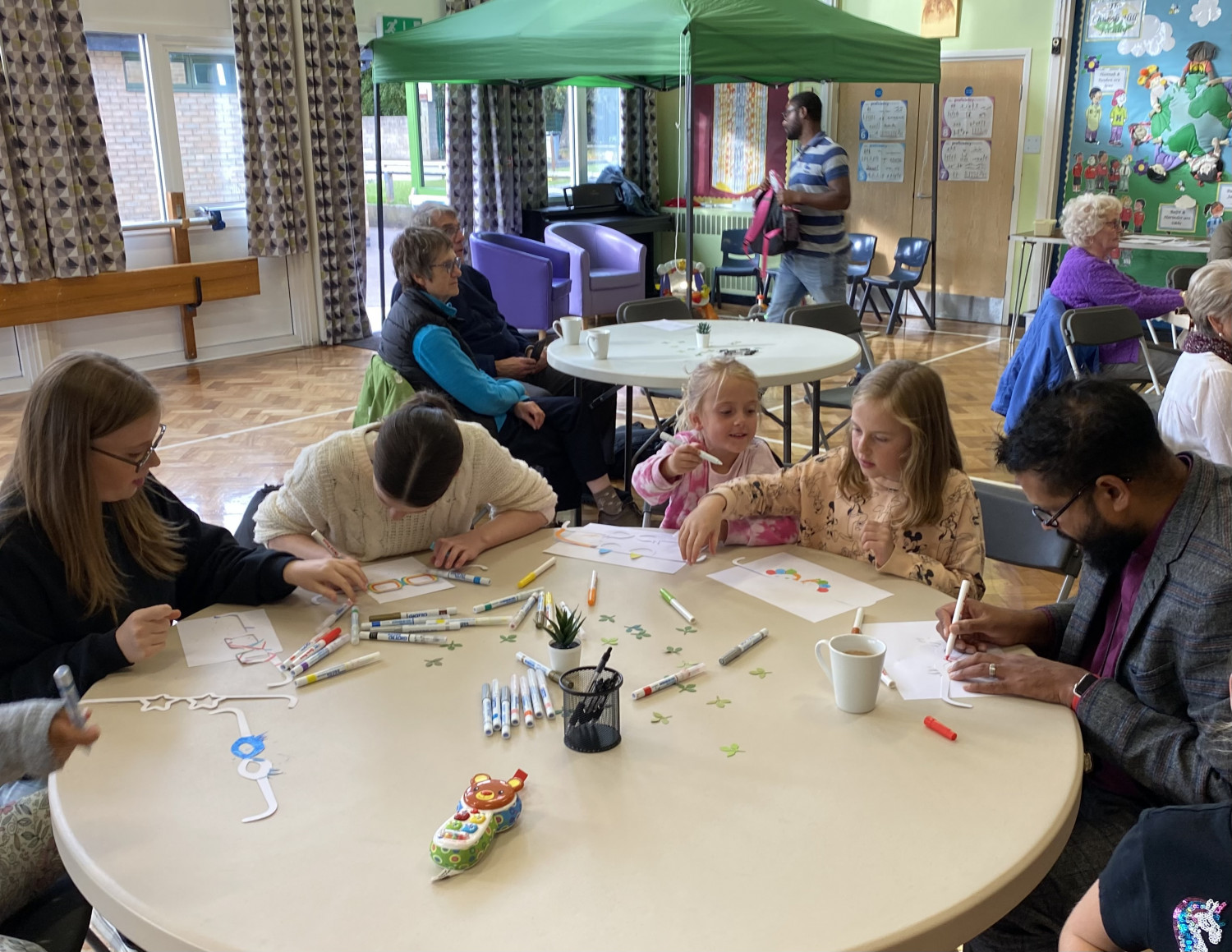 Other events that have helped grow the church community include a Superhero themed summer holiday club, a light party in November and Christmas events.
"We're continuing to build relationships with families who wouldn't necessarily call themselves Christians, but turn up time and again, because they feel the warm welcome."
That has translated to walking in faith and fellowship alongside individuals and families who attend Living Hope's Sunday afternoon relaxed gatherings, including five people who were recently baptised and confirmed.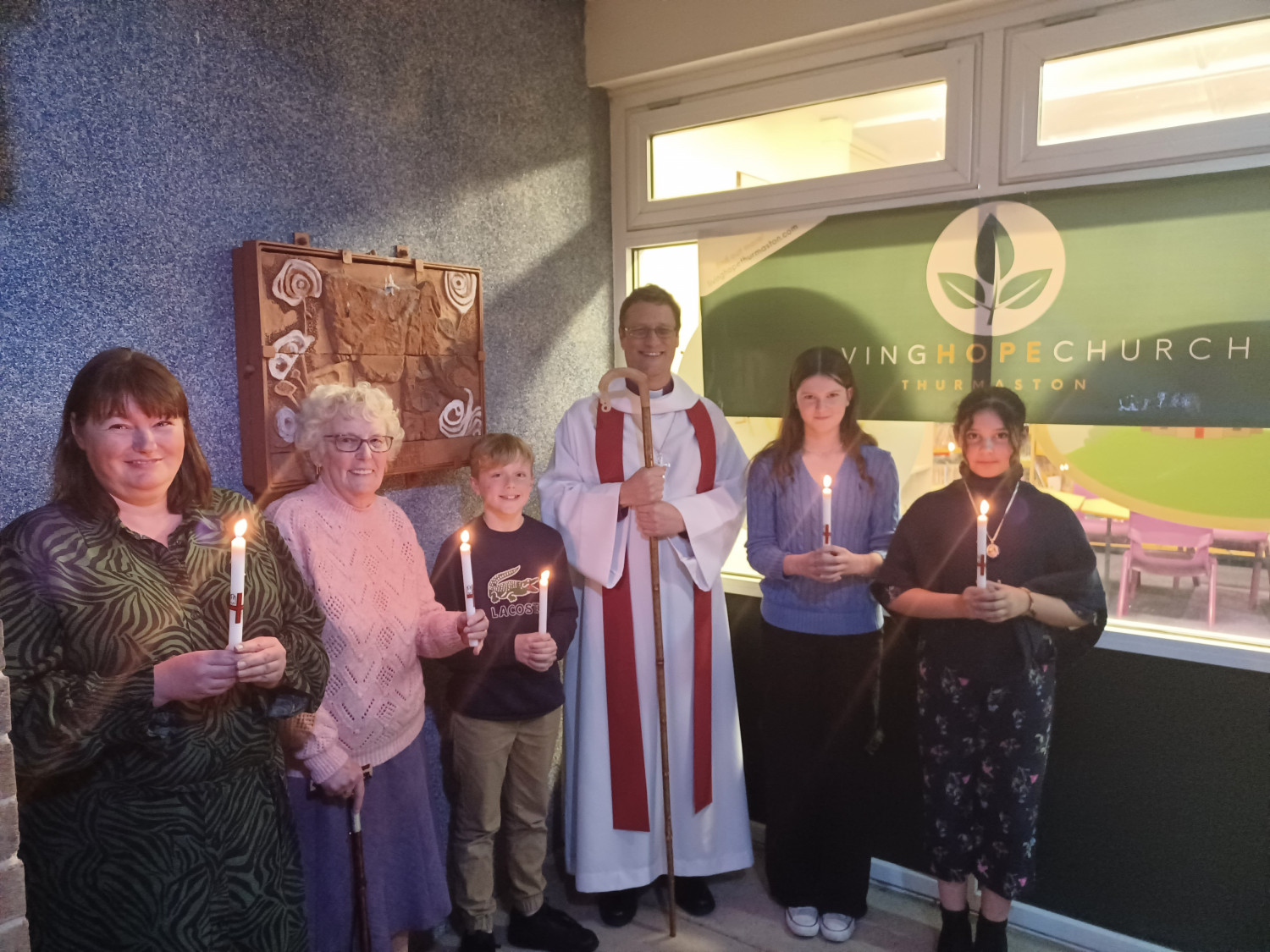 Last month, Emma, Shirley, Shona, Lottie, and Roman, made their promise to God in front of the Bishop of Leicester and a packed congregation, including church family members from the Cornerstone churches, who continue to offer their love and support.
"It's encouraging to see what God has been doing through these weekly services," says Steve. "Initial contact has been great, people know who we are and about our 4pm service with meal, and other events, but going forward we're imagining what it looks like to develop a more personal link, with us, and with God."
They're also using the 'Hope Explored' three-part course which ties in with the church's vision of hope, as an introduction to Christianity for those keen to explore faith.
Emma, a single mum in her early 40s, and Shirley, an elderly lady in her 80s, completed the course with Steve in the lead up to their baptisms and confirmations.
"It's such a blessing to be part of these journeys" says Steve. "We've been encouraged by the course, it's easy to run, short, and low maintenance, so we'll be perpetually running it as and when people want to take it up."
Alongside the many encouragements, there have also been challenges along the way. "The planting team's prayerful dedication and sacrificial service towards the growth of Living Hope has been a joy to witness and be part of," says Steve. "However, the team is still small and, as our various ministries have grown, there has been a definite sense of feeling stretched.
"Please pray that we would see growth in our team, and that those involved would be able to maintain their joy in serving and not lose their sense of excitement and wonder for all that God is doing in Thurmaston."